Welcome
We want to show teachers and pupils how easy and fun it is to construct simple electronic circuits. They can be used in all sorts of exciting, ingenious projects.
We supply starter kits with 60 of our Rainbow, Magic Candle and Flashing Light circuits and all the necessary tools to assemble them. With expert tuition from passionate professionals, we show you the basics of soldering and fault-finding in a half-day CPD workshop.
Free Top-Up Kits
25th April 2018
Thanks to generous funding from the Institute of Physics we once again have some free top-up packs available for schools who have previously taken part in the Lighting Up project.
Contact Benjie Marwick Johnstone to apply. Hurry while stocks last!
Peebles Science Event
12th October 2017
200 pupils from P1 to P7 enjoyed Lighting Up workshops during this year's Science Events at Peebles Eastgate theatre alongside equally tempting Cool Chemistry, Brilliant Biology, Mystery Maths, Fun Physics and Glasgow Science Centre's Body Works.
Very special thanks to Prof. Martin Hendry who gave the supporting family lecture on gravitational waves despite receiving the news of the Nobel Prize being awarded that day for their detection. Thanks too to all the presenters, helpers, theatre staff and of course the children and their teachers who make all the effort involved so worthwhile.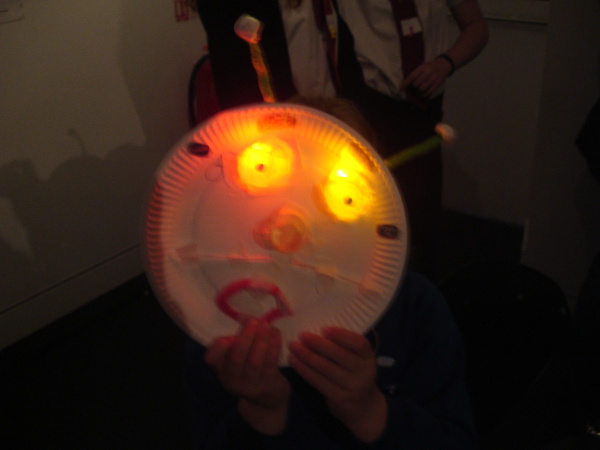 James Clerk Maxwell Day
October 2017
Following a several weeks of investigating local hero James Clerk Maxwell children of the Sacred Heart Primary Penicuik were invited to Penicuik Estate where they walked in the footsteps of JCM and then gave a presentation of the 'Electromagnetic Spectrum' in the new visitor centre. Sir Robert Clerk then invited them to join him and Lady Clerk to hear some very special stories of JCM. The visit ended with a picnic.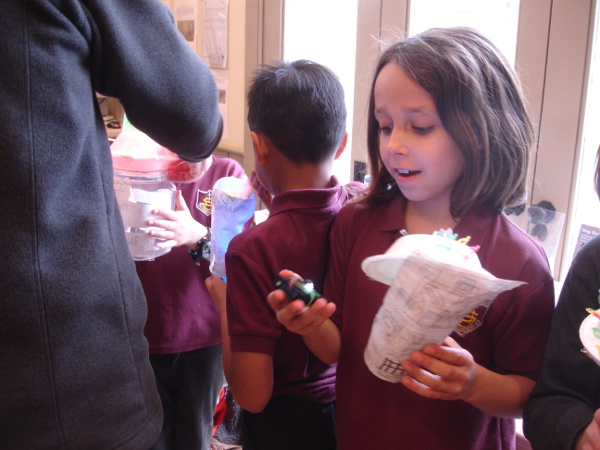 Peebles High School
20th September 2017
Lighting Up skills were polished up at Peebles High School ahead of the annual primary school hands on workshops at Peebles Eastgate Theatre.
International Women in Engineering Day
2nd July 2017
Seventy girls from local primary schools designed awesome light-up drones on International Women in Engineering Day at Leonardo. Instigator Dr. Carole Marsh was amazed by planet protectors, animal rescuers, cosmetic distribution devices and bringers of joy.
Scottish Robotic Games
13th June 2017
Budding engineers of all ages and from all corners of the Galaxy enjoyed our Lighting Up workshop at the Rampaging Chariot Games day hosted by Leonardo.
Lighting Up Ayrshire
22nd February 2017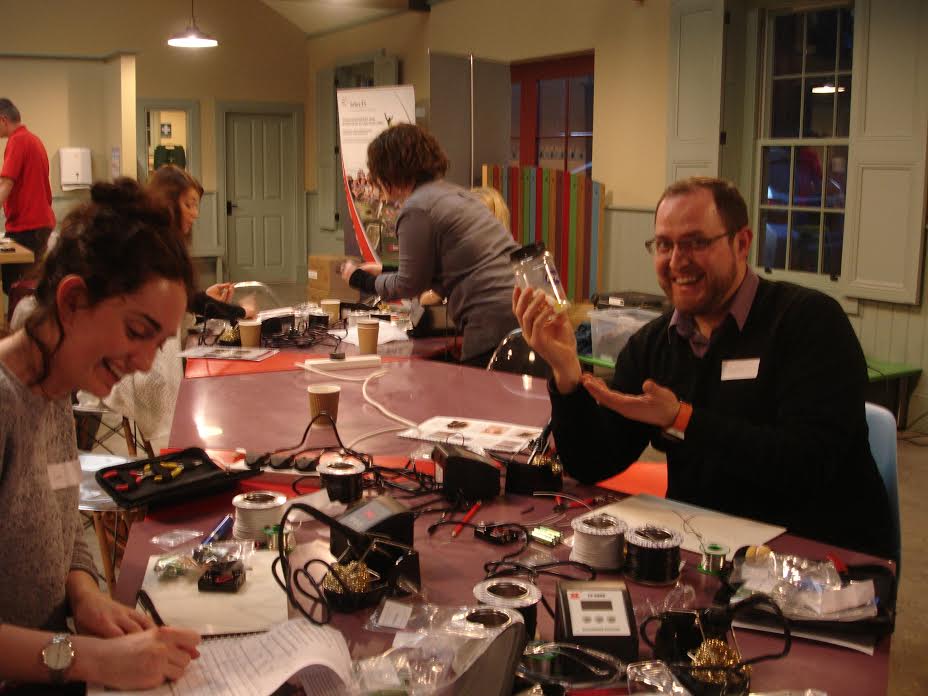 Twelve primary schools from Ayrshire learned to solder at our teacher CPD at Dumfries house and took away starter kits containing a soldering iron and 60 of our flashing light circuits. Three high schools joined the session and took away Rampaging Chariot kits.
Comments from the day:
"This was a great session! It has given me so much confidence to use the kit."
"Excellent CPD. Presenters were enthusiastic and engaging."
"Amazing - keep doing exactly what you are doing!"
Lighting Up - Teacher CPD Workshops
20th October 2016
Next Tuesday, seven primary schools from Hillpark, Glasgow will receive Lighting Up Starter Kits and expert soldering tuition at the first Electronics CPD workshop of 2016-2017. Further workshops are being arranged around Scotland throughout the coming year.
Midlothian Science Festival - Park in the Dark
18th October 2016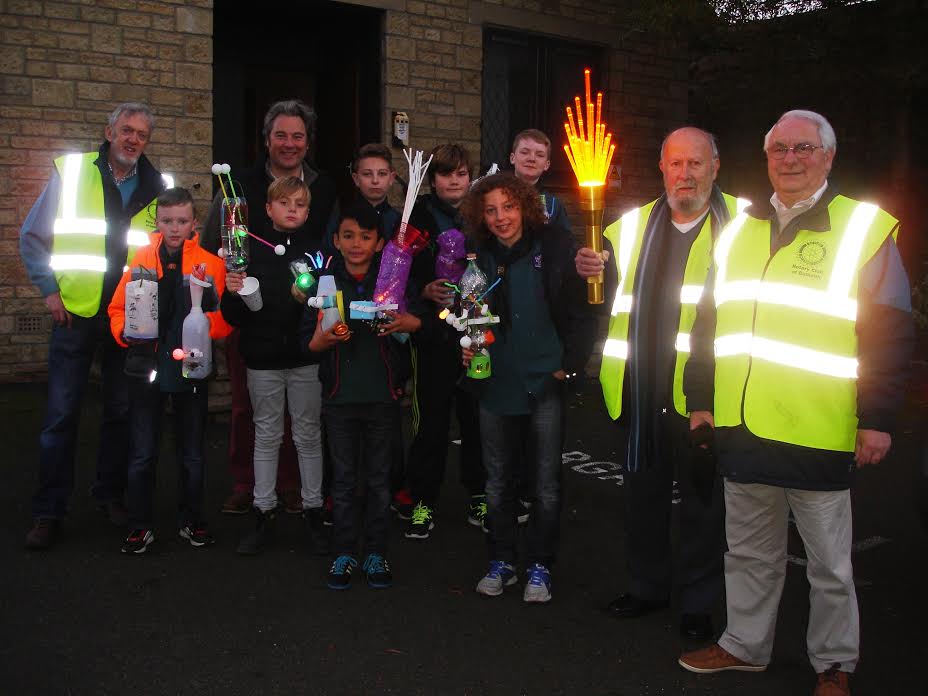 Dalkeith Primary pupils transformed Lighting Up circuits built by their HS pupils into amazing magical lanterns for an evening Parade at the second annual Park in the Dark event.
Over 100 visitors joined in to follow 'Miss Teen Midlothian' and her lantern around the Park to the music of the Ceilidh band. Four lucky winners received prizes for most innovative and decorative lanterns.
Peebles Science Event
7th October 2016
700 primary children enjoyed Fun Physics, Brilliant Bioscence, Cool Chemistry and Mystery Maths along with Lighting Up workshops at the recent annual science event at Peebles Eastgate Theatre.
Not to be outdone Peebles High School senior physics pupils built 60 Cloud Chambers and lit them up in one day.
A magical evening of Fantastic Light including unbelievable Holoxia Holograms stunned the audience at the Family lecture.
Thank you to all the theatre staff, presenters, volunteers and children who made it all possible.
Free Top-Up Kits
5th October 2016
Thanks to generous funding from the Institute of Physics we can offer free top-up packs to schools who have previously taken part in the Lighting Up project.
Contact Benjie Marwick Johnstone to apply. Hurry while stocks last!